As at each school year, it is autumn that is the tip of his nose. Changing wardrobes, style or accessories, wear the autumn colors loud and clear thanks to our different accessories signed OH Selection.
1. Black Perlon bracelet and Raphael beaded bracelet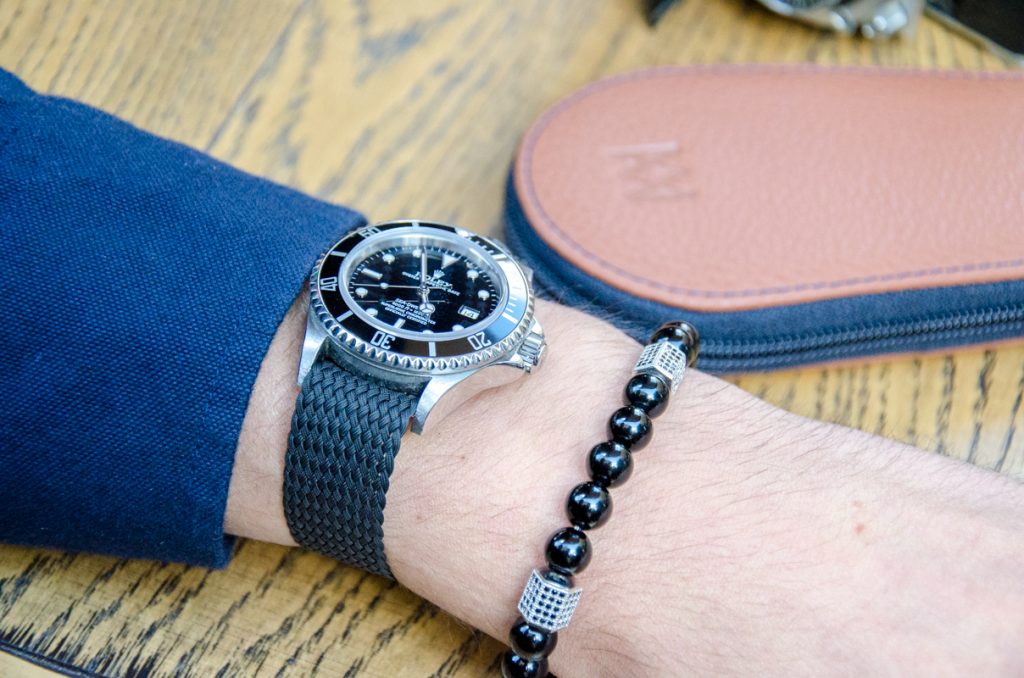 For a sober and elegant back to school style, opt for our black Perlon bracelet as well as our fashion bracelet in pearls and zircon OH Selection Raphael. Indeed, this combination of color and style will perfectly adapt to your casual and trendy look. Little more: opt for a black and silver dial watch.
Pack of PERLON Classic straps et OH Selection Raphael bracelet
2. Light brown leather strap and gray Gabriel bracelet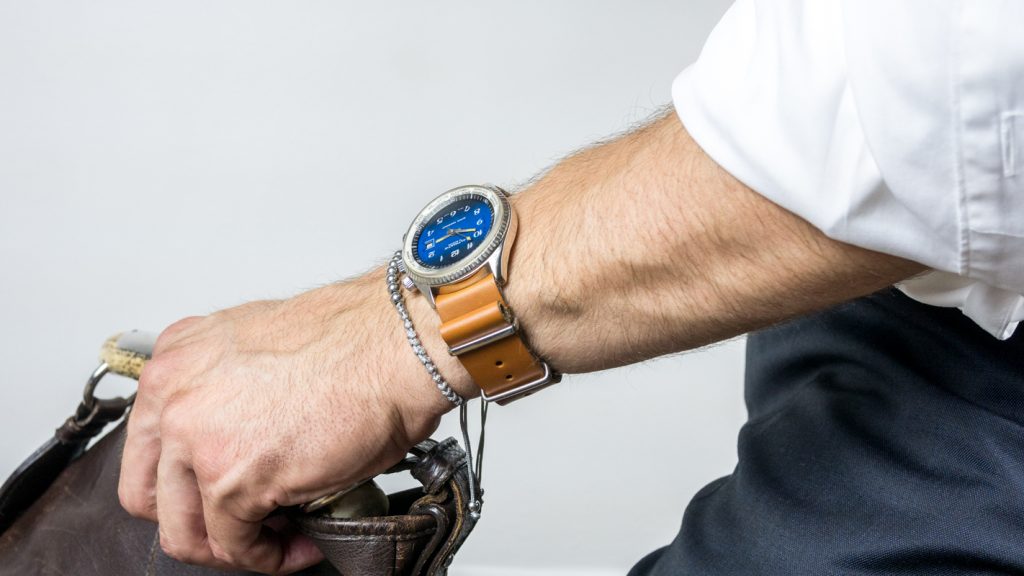 Big trend this season, the light brown leather bracelet is talking about him. It is worn in combination with a macrame fashion bracelet for a casual chic look or with a simple leather strap for a more rock style. Its autumnal color will not leave you all the season so do not wait to crack on our pack of Nato Militaire bracelets!
Pack of NATO Military straps, 99 euros et OH Selection Gabriel bracelet in grey, 59 euros
3. Gray Nato Bracelet and Speedometer Official PVD Black and Blue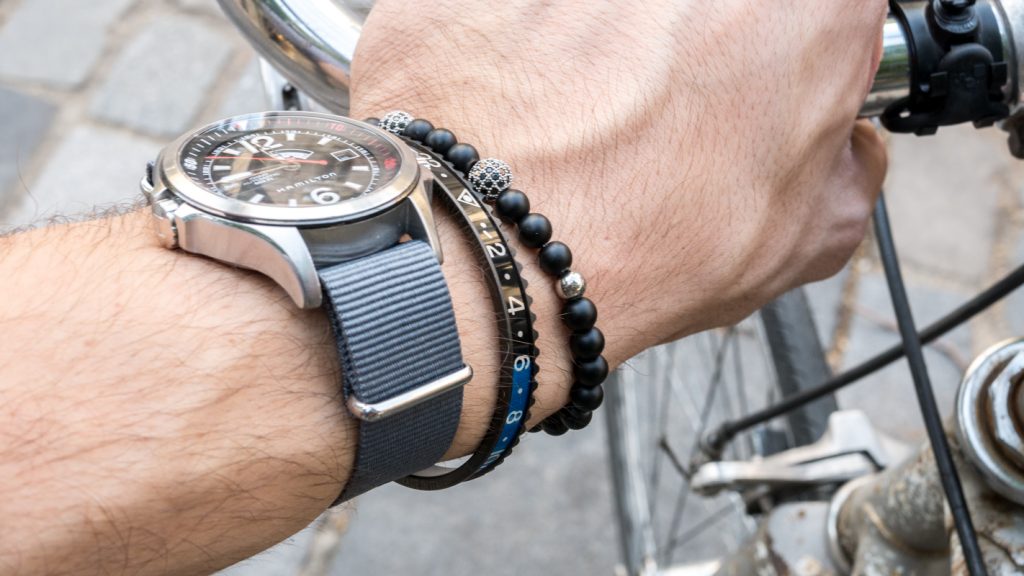 For a smooth start, opt for our Nato gray bracelet. Discreet, sober and elegant, this one will agree with all your other fashionable bracelets and will be ideal with our Black and Blue Speedometer Official PVD bracelet. Warm and masculine, this association will not leave you indifferent!
Pack bracelets NATO Classic, 99 euros et Bracelet Speedometer Official PVD bleu et noir mat, 185 euros
4. Nato striped black and khaki strap and black Camille strap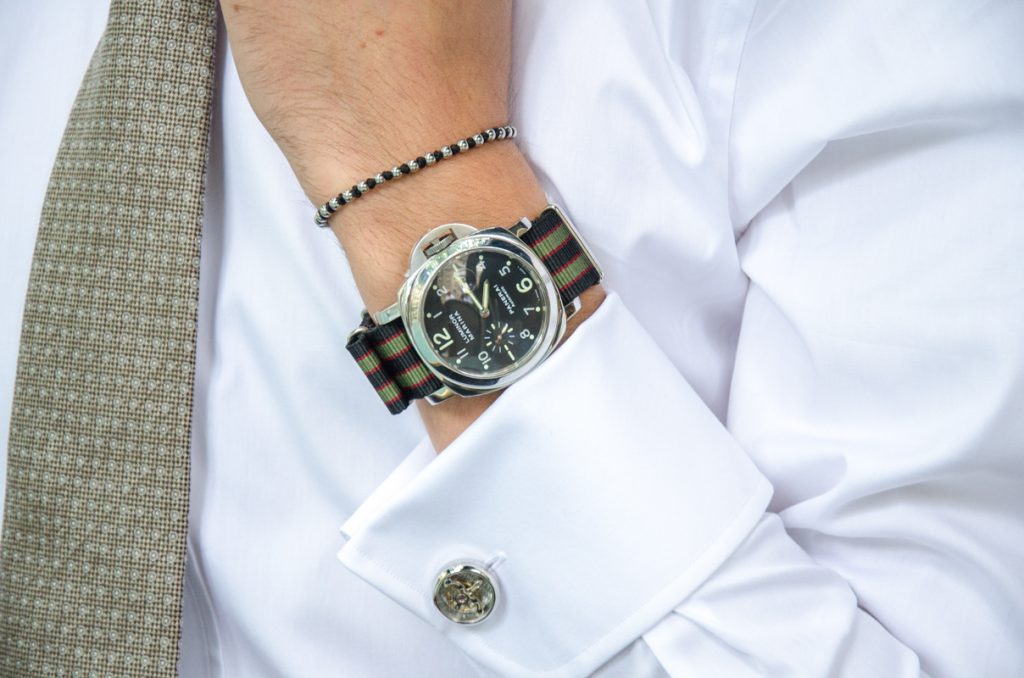 Enhance your fall look with our Nato tricolor bracelet: black, khaki and red. Original and sober at the same time, combine this Nato bracelet with one of our fashion macramé and black Camille rhodium bracelet bracelets. The latter, fine and elegant is for both men and women so do not hesitate, wear it at the same time as your half for example!
Pack of NATO Marine straps, 99 euros et  Camille bracelet, 69 euros
5. Electric Blue Perlon Bracelet and Official Speedometer Official PVD Bracelet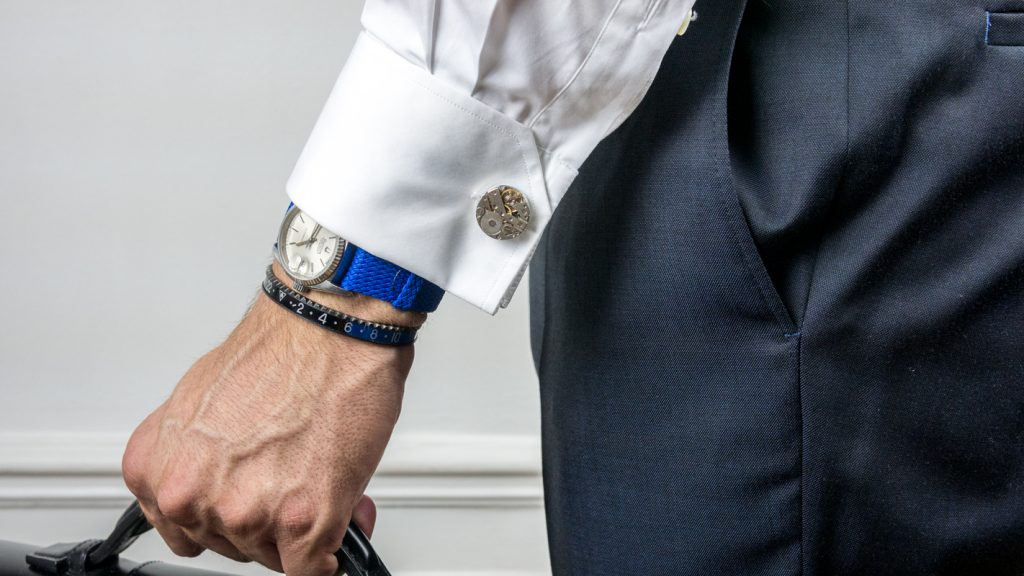 Opt for the blue electric Perlon bracelet if you want a more trendy and fashionable style! Indeed, this color will highlight your timepiece with style and refinement. For a chic dandy look, pair the blue Perlon bracelet with our black and blue Speedometer Official PVD fashion bracelet!
Bracelets Perlon Classic, 99 euros et Speedometer official PVD, 185 euros