If there is an essential accessory when you are passionate about watches and especially automatic watches, it's the winder! Indeed, this object is ideal to take care of your timepieces with simplicity and style. It helps to ensure that the automatic watch does not stop when it is not placed around the wrist.
On our online store, you will find two different winding models: the Startbox from Swiss KubiK and the R2 from Spin-R.
StartBox winders from Swiss KubiK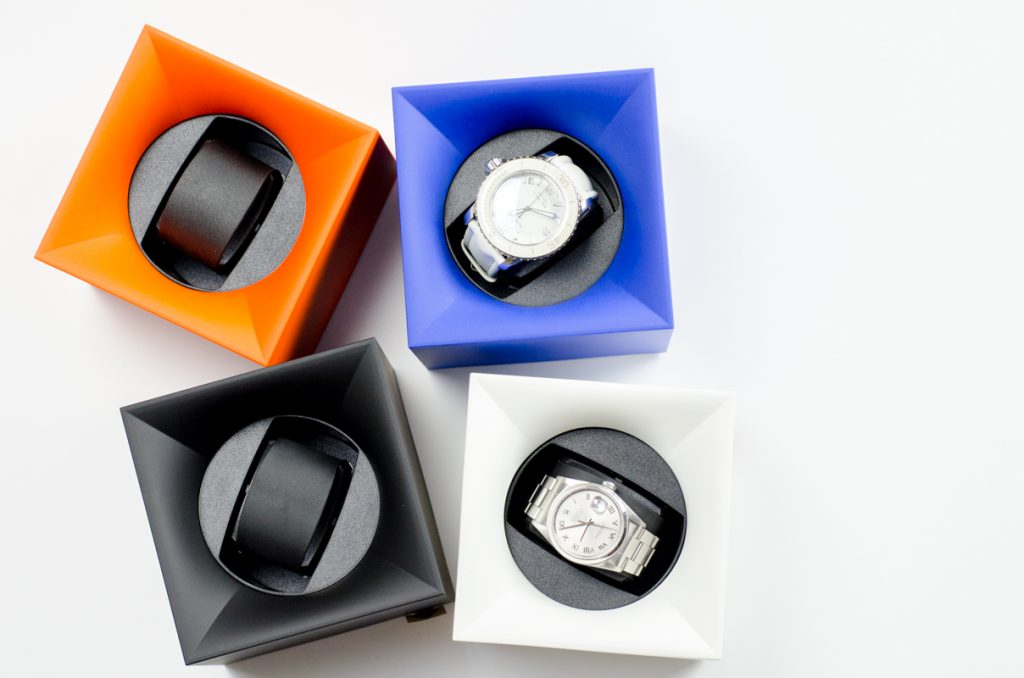 If you want to buy a watch winder design and ultra elegant but also a winding quality, no doubt that StartBox model Swiss KubiK brand will make your happiness. In fact, beyond the design, the StartBox winder, recommended by the largest Swiss Manufactures, has the following technical characteristics:
Size: 11.2 x 11.2 cm
Soft touch material
900 rotations per day clockwise and counterclockwise
Power is supplied via 2 x 1.5 Volt alkaline batteries (batteries are provided)
About 2 years of autonomy, a significant advantage.
In addition, a light is displayed two months before the end of the battery.
A stainless steel battery cover decorated
An on / off switch located on the back of the case and incorporating LEDs (green / red)
Adjustable watch stand with security (comes with medium-sized cushion for universal fit)
Pause and stop mode with the drum upright
Its cubic shape and its general appearance is suitable for all types of interior.
Finally, if you prefer more flashy colors, we offer 4 different colors on our online store.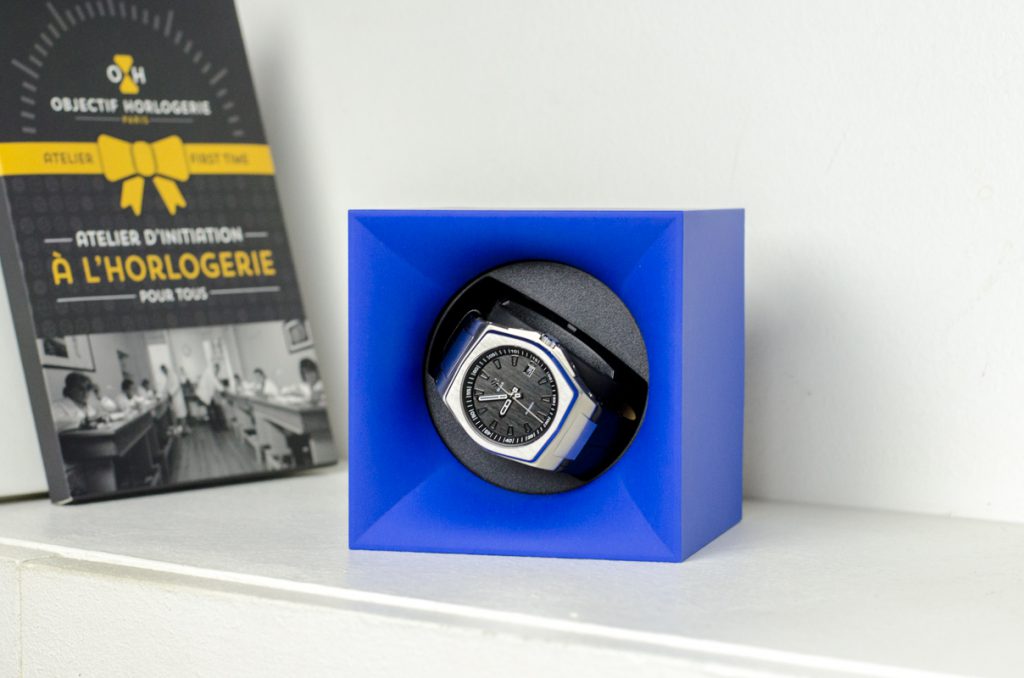 R2 Spin-R winders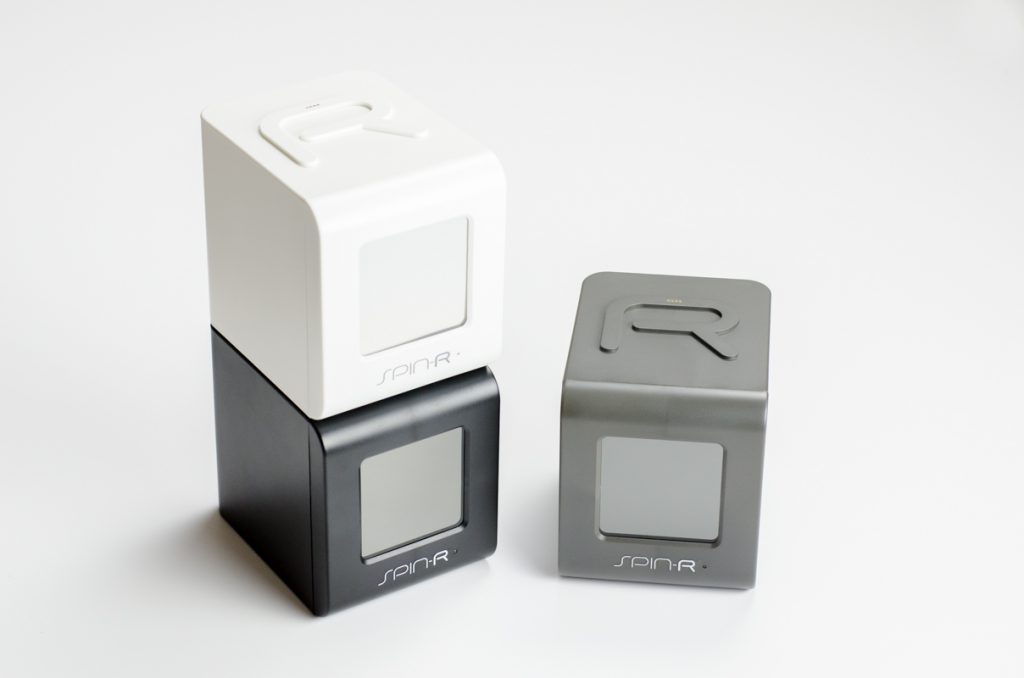 The R2 Spin-R winders have an excellent value for money. Although their design is less minimalist than the StartBox model of the Swiss KubiK brand, they are not left behind and have a major advantage in terms of technology. Indeed, thanks to a dedicated application, you can control your timepiece directly from your smartphone.
Here are the characteristics of this model:
Rotations: 600 to 1800 revolutions per day with direction of rotation: right, left, or bi-directional
Winder control via SPIN-R application on smartphone or tablet
Interior: LED light and microfibre velvet
Outdoor LED light
Spin-R windings are stackable up to 5 units
Electromagnetic protection
Bluetooth connection
Eco-friendly Lithium battery (3 to 6 weeks autonomy)
Ability to adjust the size of the stand to fit your watch
Know that all our products are guaranteed two years.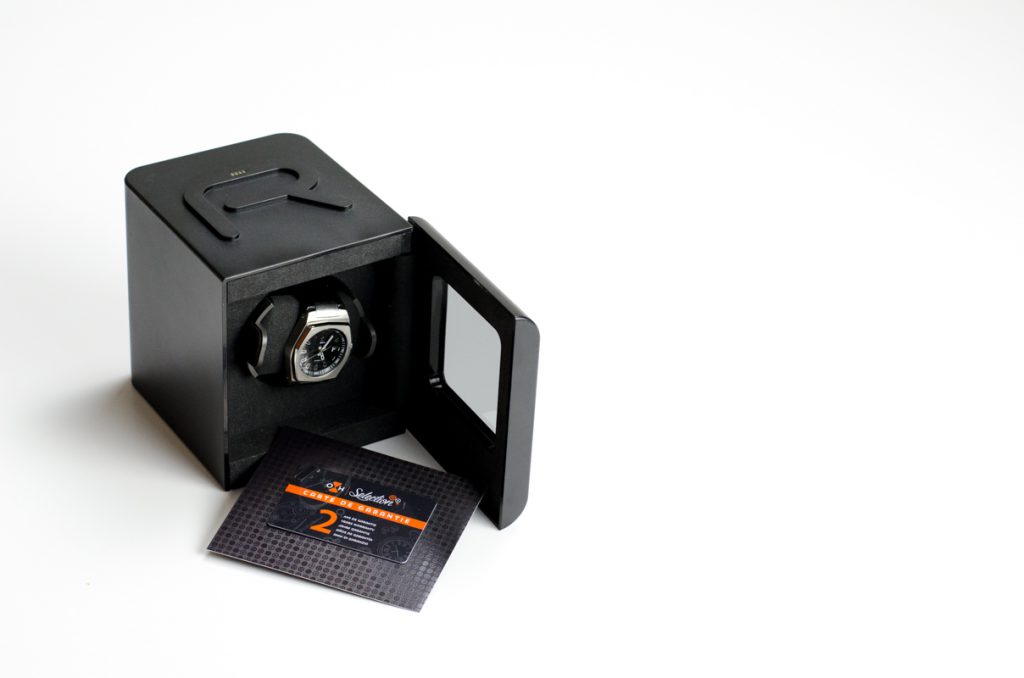 If you want to please yourself or to please, other watch accessories are available on our website such as watch tool kits, Nato or Perlon bracelets, cufflinks or our introductory workshops in watchmaking.