Once again this year, if you want to please your close watch and fashion enthusiasts, you are in the right place! In fact, OH Selection offers high-quality watch accessories such as watch movement cufflinks and Swiss watchwinders of the Swiss KubiK brand.
To guide you in your search for the perfect gift, here is a small selection of our favorite items to offer to a man passionate about the world of watchmaking.
1 . Swiss Kubik Watchwinder blue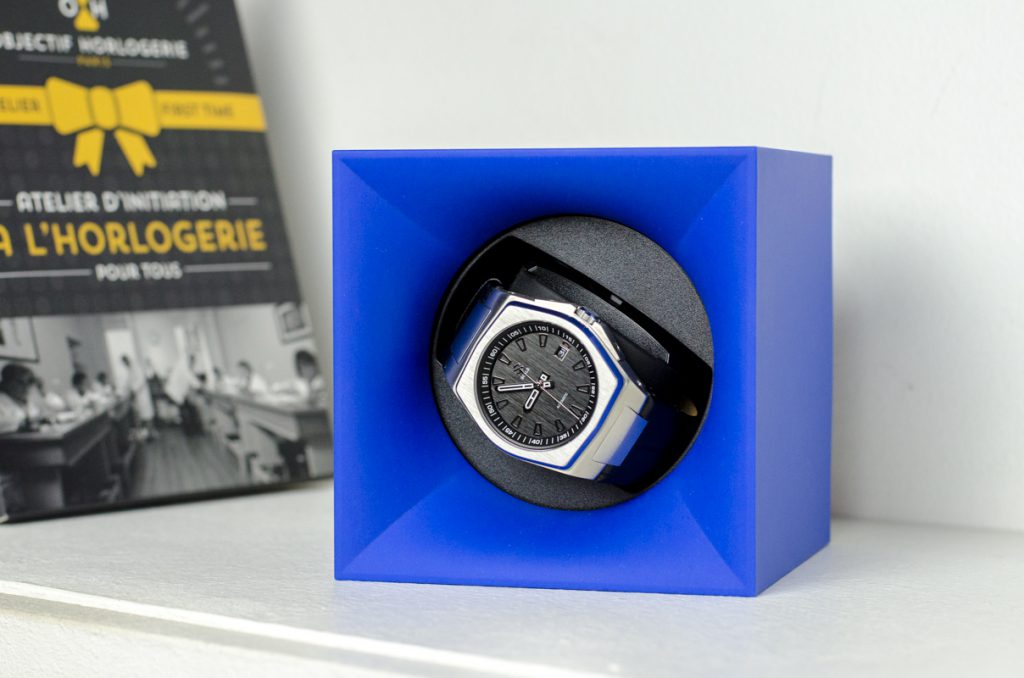 Of excellent quality, the Startbox automatic watch winder of the Swiss KubiK brand is an essential watch accessory for all watch enthusiasts. This object allows you to do no less than 900 rotations per day clockwise and counterclockwise to take care of your automatic watch. Its sleek design will find its place in any interior.
StartBox Swiss KubiK Blue winder, 419 euros.
2. Pair of OH Selection Classic Cufflinks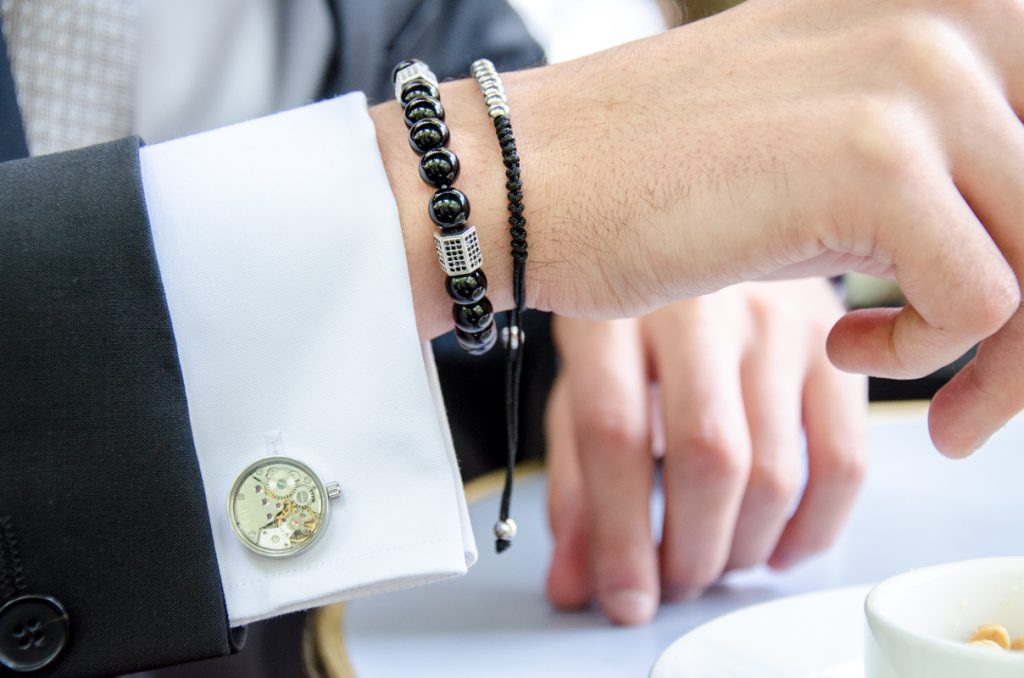 Perfect for lovers of beautiful things and the world of watchmaking, our cufflinks shaped watch movement and more precisely the Classic model is the perfect gift! The movements really work and this just by turning the winder without pulling the rod.
Pair of OH Selection Classical cufflinks, 139 euros
3. Marmotte 3 watches chocolate color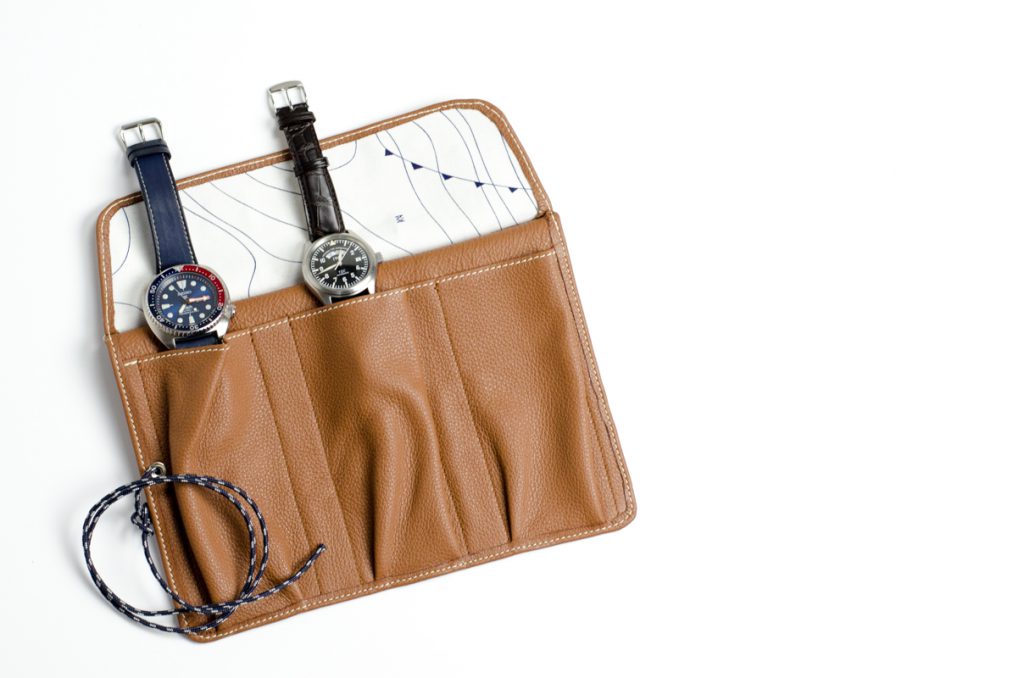 What's more stylish than being able to carry and store your timepieces in a beautiful Avel & Men full-grain leather clutch? Offer this accessory to your close collectors beautiful watches so that he can protect and travel safely with elegance. Several colors are available on our e-shop.
Marmotte 3 watches Avel & Men chocolate color, 144 euros
4. Nato Military OH Selection Bracelets Pack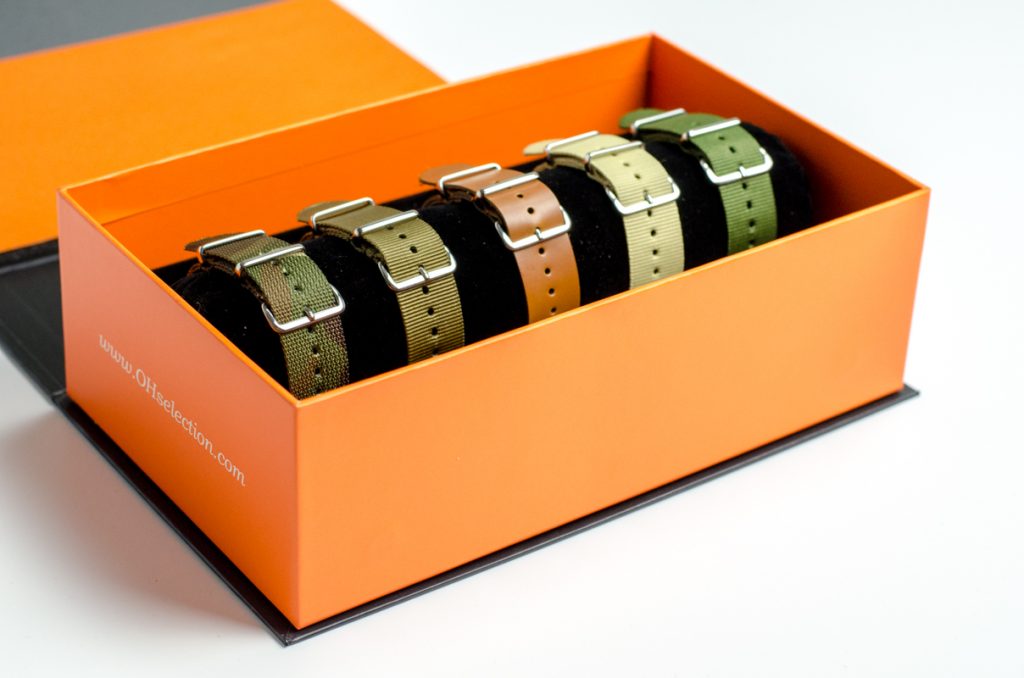 Make an impression and surprise your loved ones with our Nato Military Bracelet Pack. The latter is composed of 5 Nato bracelets, one of which is leather. This pack allows you to change your style quickly and simply by interchanging bracelets as often as you like. If you prefer other colors, we have several other packs available on our e-shop.
Pack of 5 bracelets Nato Military OH Selection, 99 euros.
5. Hummer Groom Paris Travel Bag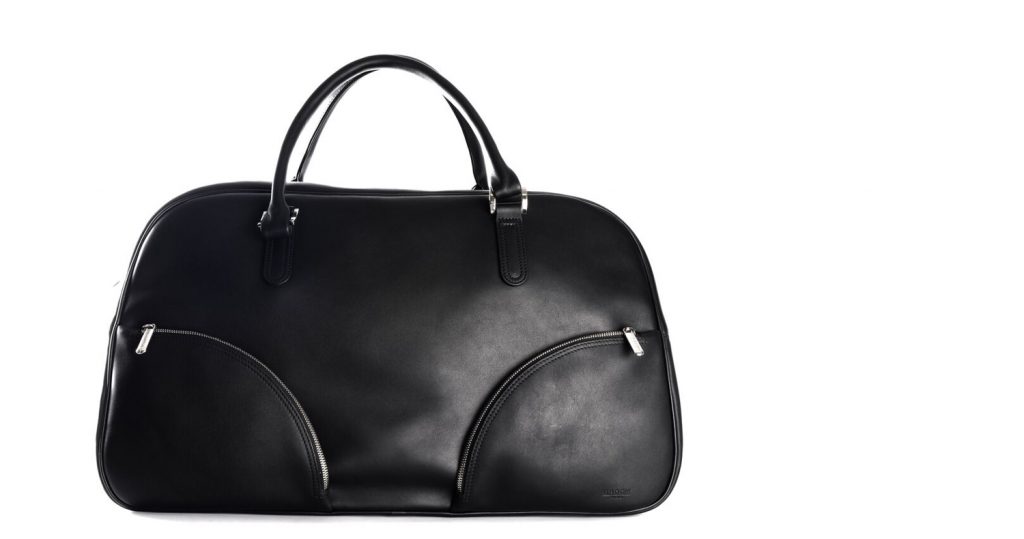 If your loved one likes practical and elegant objects, there is no doubt that this leather bag of the French brand Groom Paris will delight him. This black Hummer travel bag is made of smooth cowhide leather from North and North America, it also has a cotton lining and large and rigid handles for your comfort. Excellent bill, it is ultra strong. This men's accessory is made to order and available within a week.
Groom Paris Black Hummer Weekend Bag, 499 euros.
We wish you all a Merry Christmas!