If you have not yet found the perfect gift for your half, your father or your friend, do not panic, we have selected for you original gifts related to the field of watchmaking. Please note that all OH Selection items are selected, tested and approved by our watchmaking experts. So you have just to make your choice!
Swiss KubiK Watch Winder for automatic watch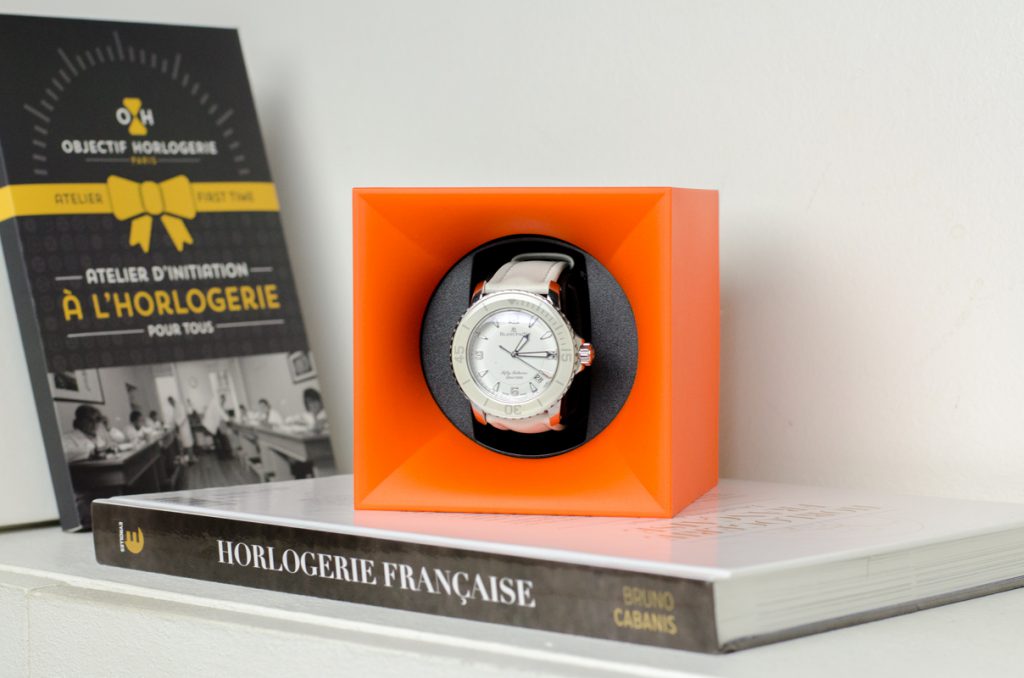 Practical, small and accessible, the StartBox watch winder of the Swiss Kubik brand is the essential accessories for a watchmaking enthusiast. Indeed, the Swiss Kubik brand is the reference in the watchmaking field and is acclaimed by all major Swiss Watch Manufactures. The latter allows automatic watches not to stop. In addition, its cubic form blends into your interior as an object of decoration. For your enjoyment, the StartBox model is available in several colors.
OH Selection tool kit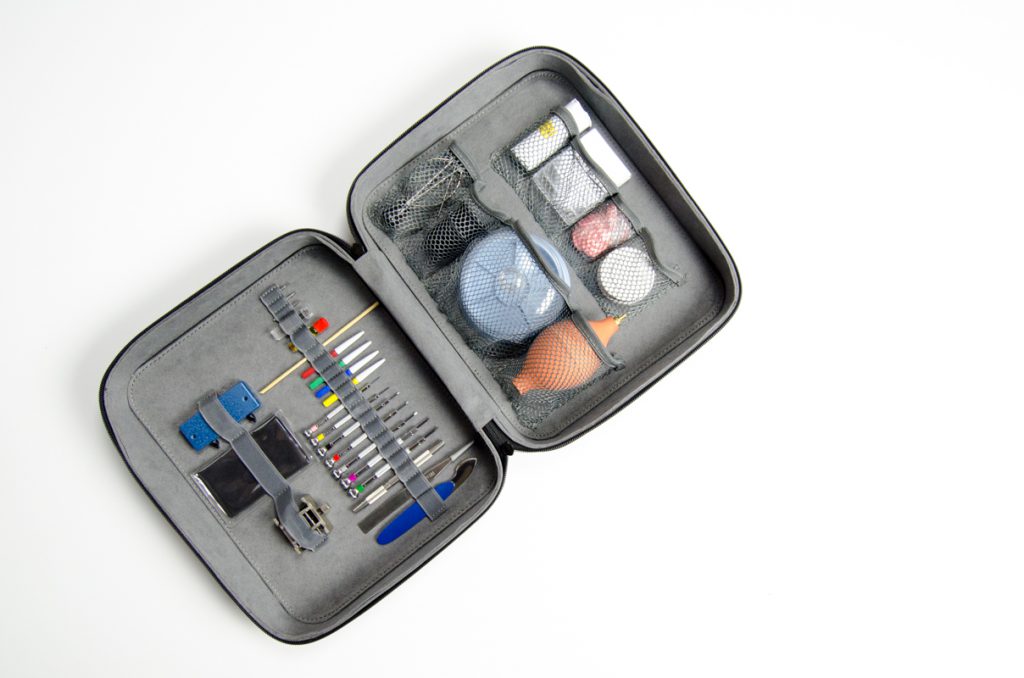 Passionate amateur or expert, your loved one will be delighted to find at the foot of the tree one of our watch tool kits. Indeed, OH Selection offers 3 different kits: the kit for bracelet, the amateur kit and finally the kit expert. In this last kit, you will find all the tools essential to the watchmaking profession, such as a BERGEON bracelet change tool, an anti-magnetic clip, two magnifiers, two movement clamps, a box opener, Moebius oil for movement (2ml) and many other accessories. With this kit, your loved one can put himself in the shoes of a watchmaker by performing watches independently.
Cufflinks with watch movement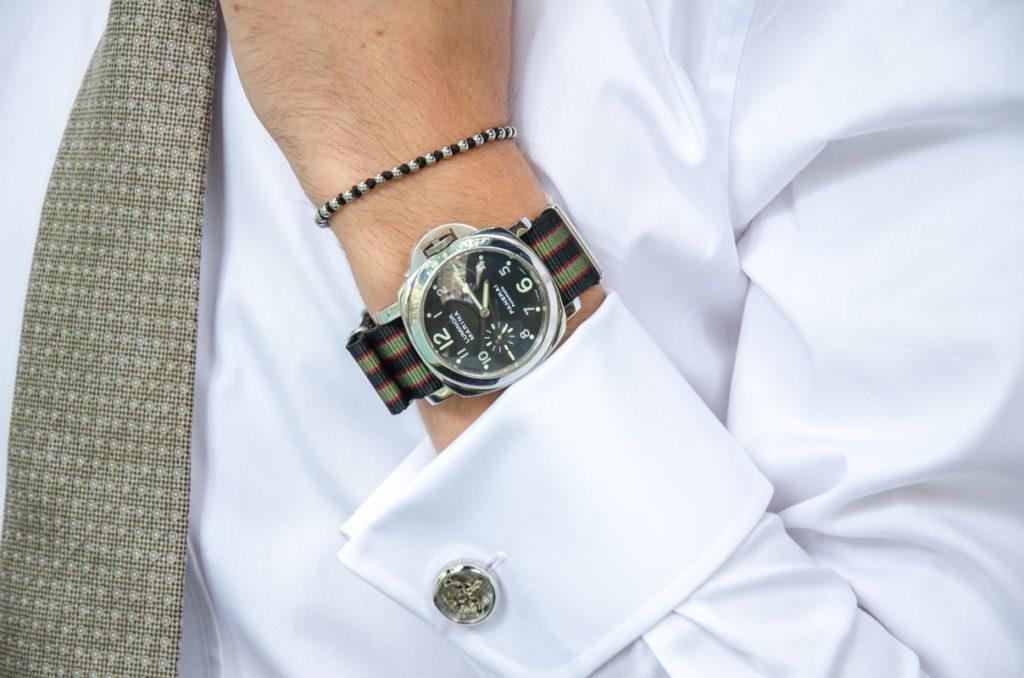 Gift 100% original, OH Selection cufflinks are cufflinks in movement of watches. Most are real movements, in perfect working order. Ultra trendy, these accessories go perfectly with our Speedometer fashion bracelets or our Camille bracelet. They sublimate an outfit for a unique and chic look at a time.
The bracelet Maxime shamballa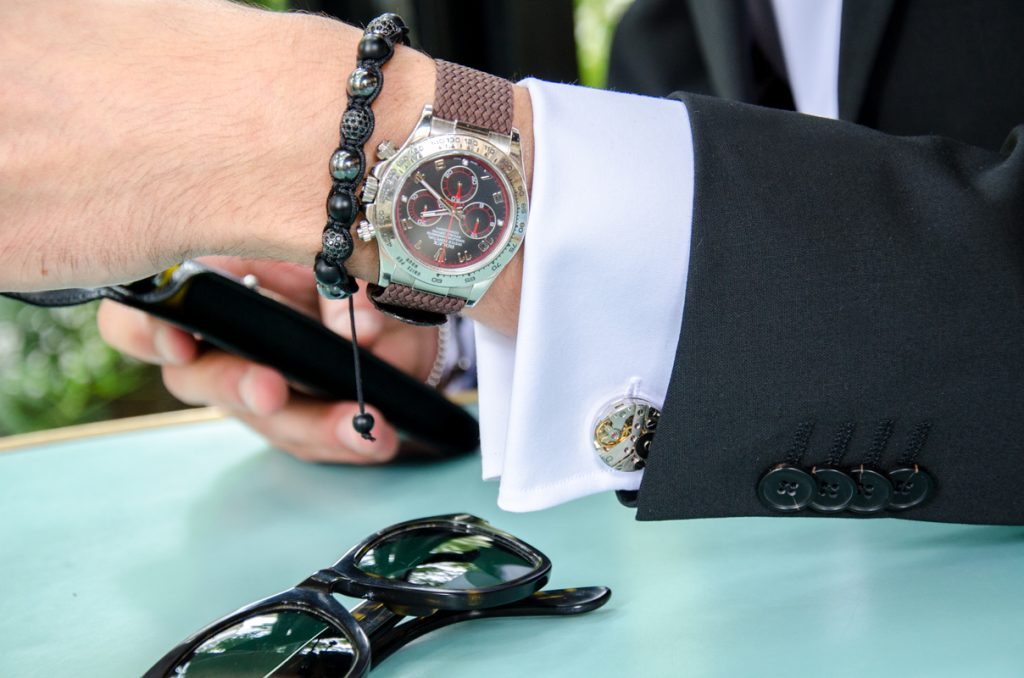 Trendy, chic and of excellent quality, this Maxime bracelet in rhodium pearls and pearls encrusted with zircon is the ideal accessory to offer to a fashion enthusiast but also to a watch enthusiast. This elegant accessory can also be worn in combination with our Gabriel bracelet or with a beautiful watch for a worked look.
Finally, if you still hesitate, we offer on our website the OH Selection Gift Card. You will be sure to make the right choice. Indeed, with this gift, your loved ones will not be disappointed and will be able to choose the gift of their dream!
All this selection is available on our site.